Water, the essence of life, or the executioner of the structural integrity in your home upon invasion. Water penetrating your home either by force of nature, by flooding, hurricane, torrential downpour is a nightmare for a homeowner. Old copper piping springing a pinhole leak, can go undetected for months in a wall or in the ceiling or even in the foundation, will do insurmountable damage.
Water damage is a costly and stressful event, knowing your rights and understanding where, what and why of the breach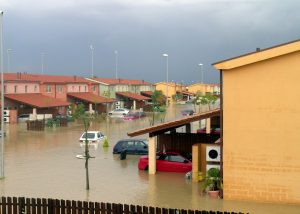 occurred, will help you make sure you are receiving the maximum claim benefits to do the necessary repairs. Insurance companies are going to try to cut corners when paying out claims dealing with water damage. You will need our help, the help of Sunrise Public Adjusters to make sure all your inspections are done efficiently and correctly.
There are many types of water damage claims:


Storm related
Overflow
Sudden or accidental discharge
Sewer or water backup
Storm related damage
Gradual
Let Sunrise Public Adjusters come in and survey the damages and understand how it occurred. One of our adjusters will come in and inspect the damaged area and write a professional claim for damages occurred and the expenses to repair based on our years of experience.
We offer you this service to you free of charge, let us come and inspect your home and the damage you have suffered. Your Sunrise Public Adjuster will evaluate the damages and calculate an estimate for your review. You will see public adjusters fight for you and your home. It's free of charge for an inspection, what do you have to lose?
Call Sunrise Public Adjusters today 754-400-7445